Many people may think of Halloween as a children's holiday; a chance to dress up and go door-to-door asking for candy; however, at BHS, we don't believe in being too old to celebrate Halloween! While still hard at work serving our members, our staff breaks for a short period of snacks, trick-or-treating and a good old fashioned costume contest. Costumes are judged as groups and individuals, providing the winners with bragging rights for the next 364 days.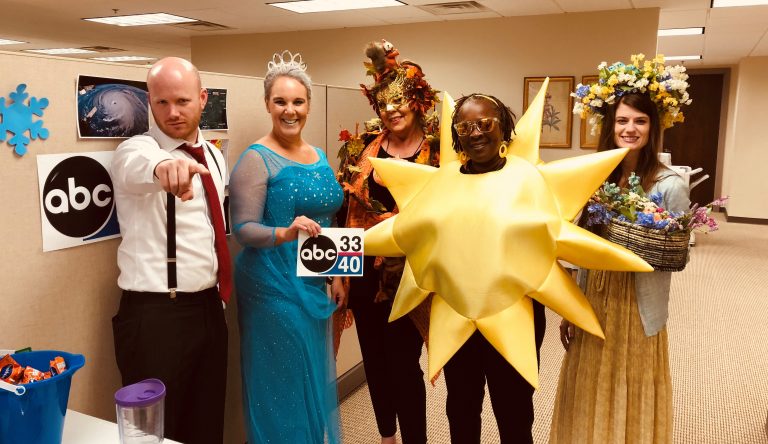 This year, our marketing and corporate relations division dressed as local meteorologist James Spann and the 4 Seasons, taking first place for the group contest. From left to right: Jeremy Avant as James Spann, Shannon Flanagan as winter, Debra Nickolson as fall, Vivian Carter as summer and Stephanie Benton as Spring.
Bringing in first place for individual is Gary Tate as Bill the Builder.